Circular - March 2019, Acheru 10th anniversary celebrations
3rd March marks the 10th anniversary of Acheru. When we discussed doing something to mark this, we had to decide which date to celebrate - the day we bought the land? Started building? Moved in the first patients? We settled on the day the staff moved out of Cherub to the house we'd rented at Kalagi. That was the turning point, and this anniversary is an ideal time to look back at all that's happened since; how it happened, why it happened, who made it happen. But don't just look back. Look forward too, at the possibilities which lie before us.
In the run up to the anniversary, events held in Mukono and Gulu included a book launch (belatedly - for 'The Road to Kabembe'), various entertainments, and even a motorbike race, and money was raised for Acheru. But these events were not held to look at the past. The opportunity is being taken to try to prepare for the future by making the work better known. It's not just about Acheru either, it's an opportunity for advocacy, promoting the needs of the disabled and helping bring about change.
We have produced a booklet reviewing the ten years of Acheru. If you haven't received one, please contact us and we'll be happy to send you a copy.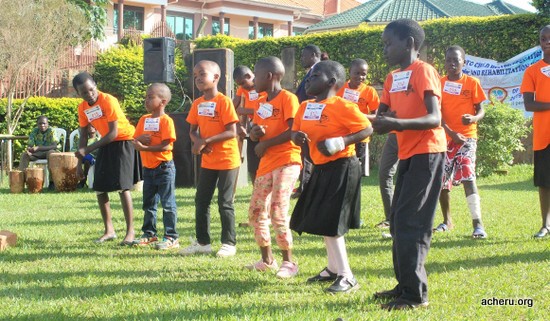 The Acheru choir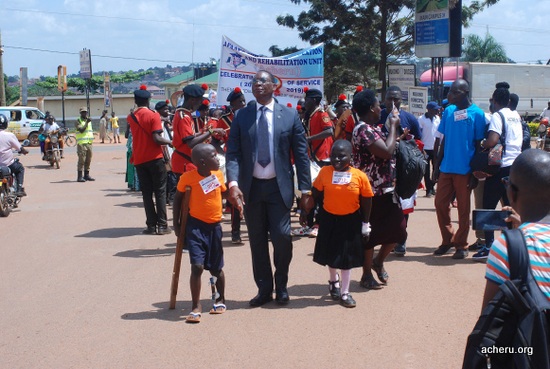 Charity walk led by the mayor of Mukono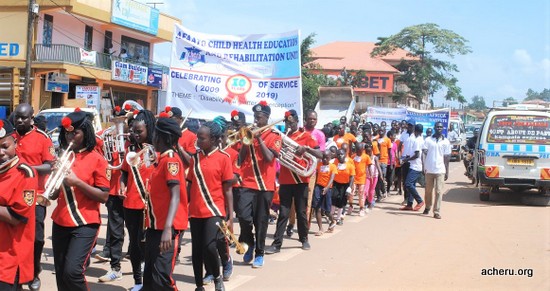 Acheru march in Gulu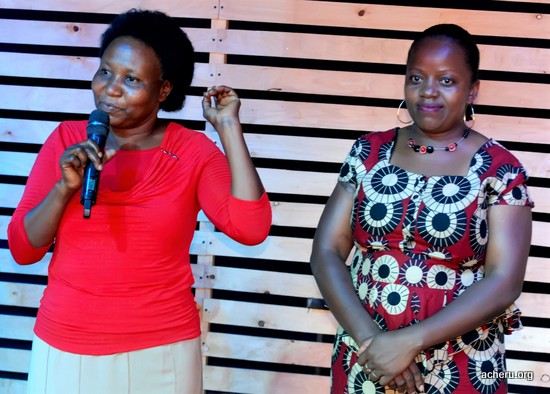 Harriet and Joyce in Gulu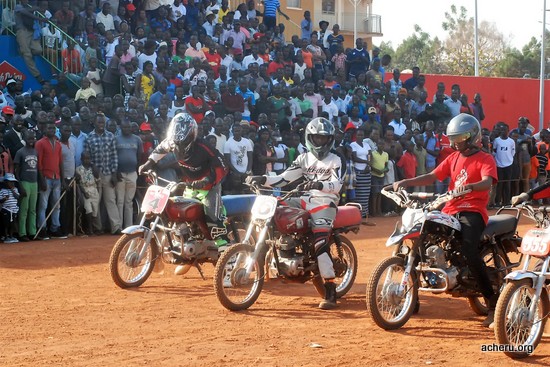 Motorbike race in Gulu stadium
Brian Dorman