August 2011 - Case History - Brenda
She is 10 years old in primary four. She was burnt by a candle at 9 months. Burns where treated from Mityana hospital but has a Post burns contracture of the right ankle.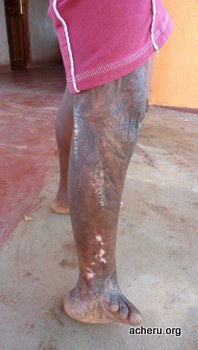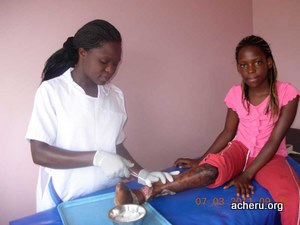 Brenda before surgery (Dec 2010), and Lydia dressing her wounds (March 2011)
She came to ACHERU through Lydia Kamya. Was admitted to CoRSU for 5 days for a contracture release.
She was then brought back to ACHERU for Daily dressing & physiotherapy. The course of treatment took her 2 months on admission, she left with a big smile & hope to join school next term.